Department 4 "Capacity development and scientific cooperation"
Details

Published: Monday, 08 January 2018 15:15
Written by Temirbek Bobushev
Hits: 830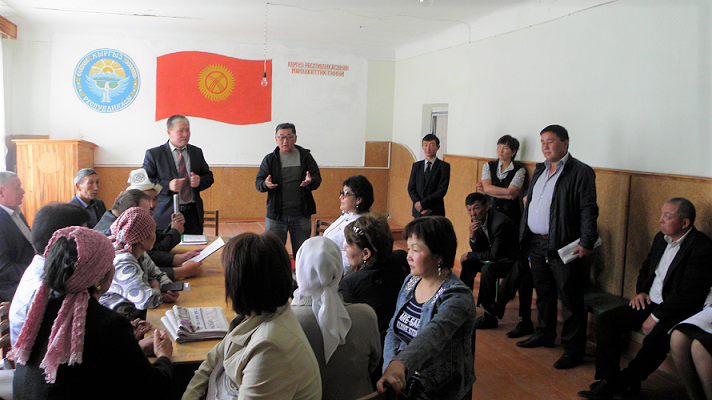 Head of the Department:
Temirbek S. Bobushev - Doctor of Geographical Sciences, Professor.
Directions:
Socio-economic research of environmental change
Use of information flows of previously existing monitoring systems to support decision-making in environmental management.
Research on modern problems of rural development.
Studying of social capital and the sustainability of rural communities.
Development of scientific cooperation and training of research personnel
Enhanced use of library resources
Tasks of the department:
• Study on the potential of local communities, development and coordination of rural development initiatives
• Development of recommendations on increasing the access of rural citizens to natural resources and services,
• Development of a risk reduction strategy for environmental management and new approaches to reduce vulnerability,
• Organization of assistance to decisions in the activities of local authorities in new ways, connecting science, policy and implementation in the practice
of development of rural communities.
• Ensuring cooperation at the scientific level, carried out within the framework of scientific programs and projects, and aimed at uniting the efforts of the
CAIAG, the German Center for Earth Research and public associations in overcoming the global and regional environmental problems of Central Asia
• Implementation of the educational sector within the CAIAG,
• Training of the CAIAG research staff,
• Preparation of proposals and recommendations on issues of common interest for CAIAG and partners;
• Updating of the literary fund of the CAIAG library;